One Stop Plumbing provides Water Jetting services to clear out your clogged plumbing pipes. This is also known as or Hydro Jetting. When you're a homeowner, property manager or business owner, a clogged drain can be a big headache and a big mess. If you find yourself with any of the following:
Standing in a pool of water every time you shower

Your tenants routinely complain that their toilets won't flush

There is always a bathroom stall with an out-or-order sign

Water Jetting
You probably have a clogged drain on your hands. But you don't have to worry, because One Stop Plumbing is here to help! Our team of plumbing experts have several tools and techniques at our disposal to clear your drains. If a blockage is severe, we have a state-of-the-art hydro jetting unit to dislodge it and clean out your pipes.

What is Water Jetting?
Hydro jetting, or water jetting, is a technique our plumbers use to clean out clogged drains or sewage lines. If clogged drains become a recurring issue and drain snakes or plungers aren't working, we can help. We'll conduct a video inspection of your pipes to see if there's something more serious going on. There are many reasons for clogged drains. There can be blockages caused by tree roots, grease and oil buildup, mud, sand, other hard-to-shift materials or "disposable wipes." If we find any of these in your drains, we'll bring a pressure unit to your home to pressurize water and then direct it into your pipes. At strengths of up to 3,500 PSI, hydro jetting can help eliminate even the most stubborn blockages. Click here to take a look at the video!
Hydro Jetting in action! The Warthog® vs Chicken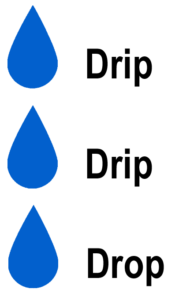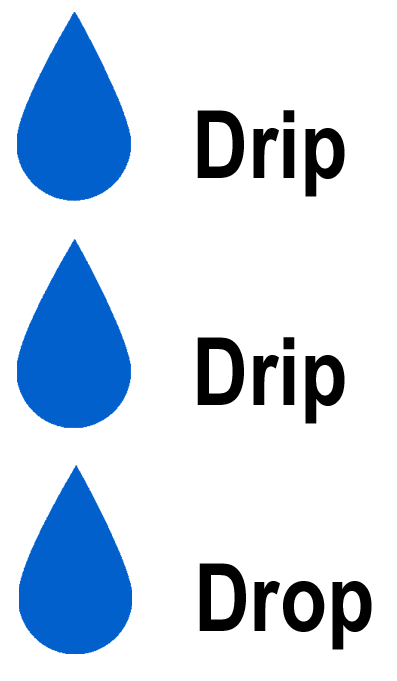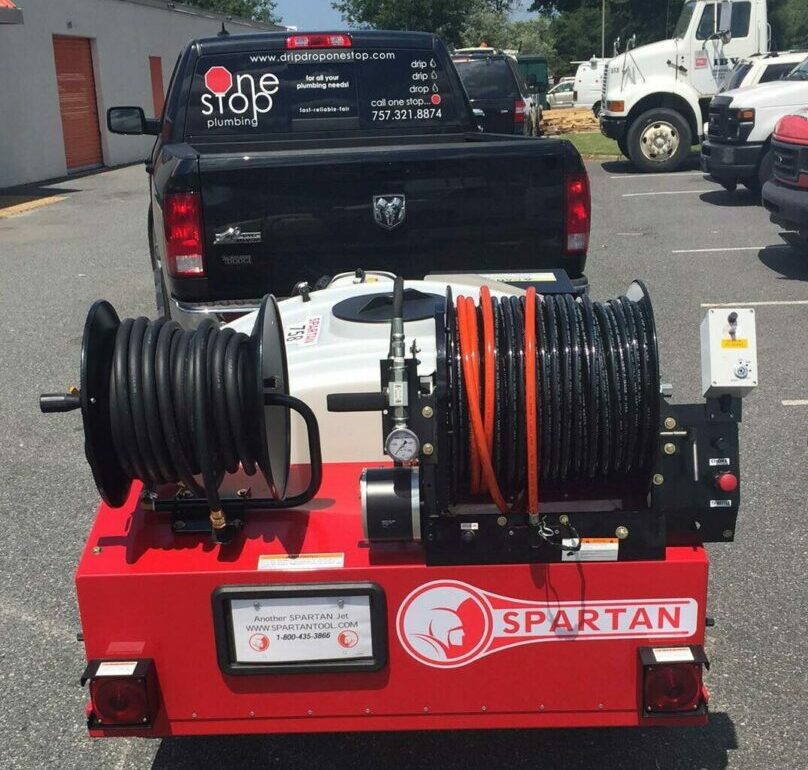 One Stop Plumbing
If a drain snake or a plunger can fix a clogged drain, you don't need anything more extensive, but that's not always the case. At One Stop Plumbing, we will inspect your plumbing problem and let you know the repair options, including water jetting. Here are some signs to look for that may mean you may be dealing with a clogged drain. If any of these things happen regularly, you might need hydro jetting:
My sink won't drain:
Hair, soap, dirt, food waste and mineral buildup could all be responsible for your clogged sink, but they're usually pretty easy to clear out. If your sink routinely becomes clogged, it may be time to give One Stop Plumbing a call. There could be a more severe blockage in your pipes.
My toilet won't flush:
Many of the things that clog a toilet should not be flushed in the first place. This includes baby wipes, feminine products, floss, cotton swabs, hair and cosmetic towelettes. If your toilet doesn't flush or if the toilet at your business clogs, call One Stop Plumbing. We'll determine whether your drains could benefit from hydro jetting.
My shower won't drain:
If you end up standing in two inches of water every time you shower, it's likely that a combination of hair, soap scum and dead skin cells have clogged your drain. Instead of using any corrosive drain cleaners, call One Stop Plumbing so we can figure out how serious the problem is and determine a fix.
In most cases, our plumbing experts will be able to unclog your drain without too much difficulty. But if we encounter a more severe problem, as mentioned above, a round of hydro jetting should resolve the issue.
Call One Stop! Speak to one of our Water Jetting Experts (757) 321-8874
Is hydro jetting safe?
Because it relies on regular water, hydro jetting does not use chemicals to clear a clogged drain or slow sewage line. This revolutionary service is also environmentally friendly, and you won't just have a clear drain once we're done. Your pipes will also be so clean that you'd think they were new! For larger homes and commercial facilities, we recommend scheduling routine hydro jetting sessions once or twice a year, so you can maintain clean, unblocked pipes year-round. Regular maintenance like this can also prevent even worse problems, such as a flooded basement or a burst pipe. Just give One Stop Plumbing a call and we can tell you more about hydro jetting today!
Call One Stop! Speak to one of our Water Jetting Experts (757) 321-8874