Check out One Stop Plumbing's Customer Reviews!

R. J. J.
I'm very impressed. They called in advance to let me know that they were on the way, arrived early, were extremely polite and professional, and…
K. Brinson
You won't find a better, more reliable and honest plumber! I've had them out numerous times to fix faucets, sinks, toilets (3 year old twins…
Chesapeake Transmission and Auto
One stop Plumbing provided the kind of service level other providers strive for. Excellence in skill with the job with customer satisfaction.
J. Efland
Awesome experience. Very responsive, came out same day. Took care of major drain clog. Staff extremely professional and courteous. Highly recommend!
Read more of One Stop Plumbing's Customer Reviews!
One Stop Plumbing's Services
About Us

 
At One Stop Plumbing, we have a Passion for Plumbing!
We are fully licensed, bonded and insured, and make safety a top priority. One Stop Plumbing's technicians are skilled, professional, & polite. We offer FREE estimates* along with very competitive rates and a discount program. There is only one place to call when clogged drains or leaky pipes threaten to bring your day to a halt.
Owner Nevie Sessoms is a Master Plumber licensed by the Virginia Department of Professional Occupation and Regulation (DPOR) and a Master Gas Fitter.
ALL WORK IS GUARANTEED
Licensed – Insured – Bonded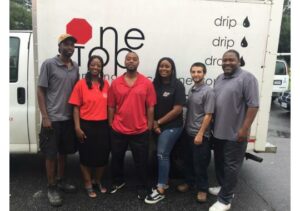 Drip. Drip. Drop. Call One Stop!
(757) 321-8874
REQUEST SERVICE
Help One Stop Plumbing serve you better by calling (757) 321-8874 or by filling out this form.